---
I use MOTU's Digital Preformer v7.3 on a Mac Quad G5 jacked with drives and memory. Digital Performer is fully compatible with Pro Tools© systems.
I am Lord and Master over my little domain of zeros and ones.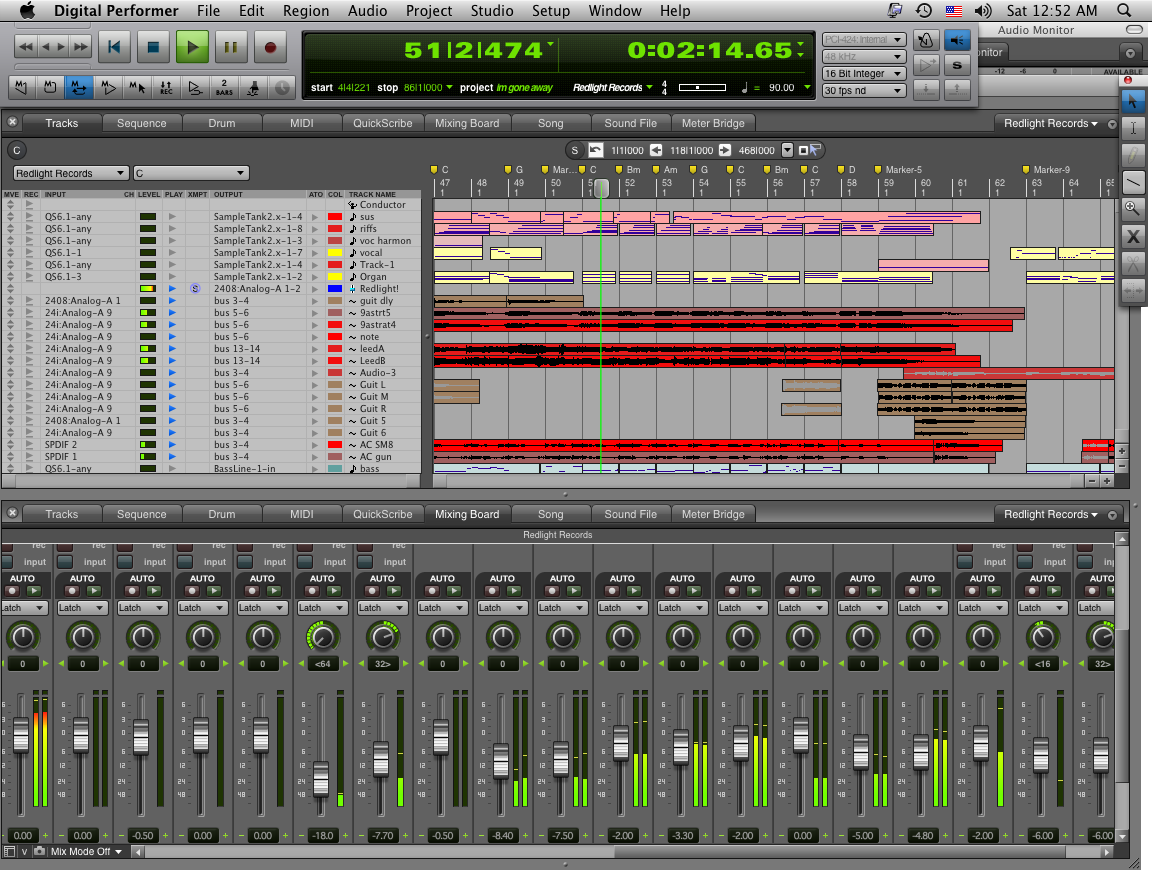 A small screen shot of Digital Performer 7. I routinely get 24 tracks of audio with lots of plugins everywhere with no hiccups.
---